Tag: kauai
by admin on Apr.25, 2010, under This Weeks Show
surf industry news.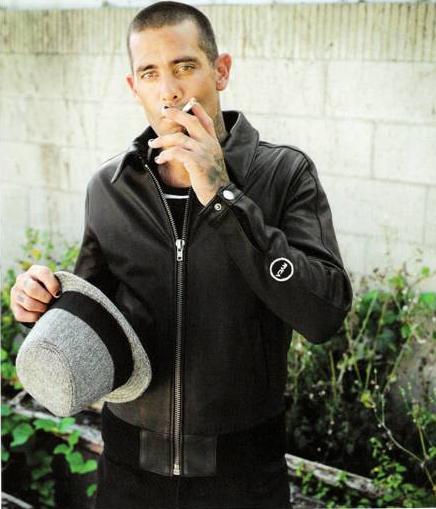 Christian Fletcher – pulling on a cancer stick.
Before I get to the intriguing shark attack story at Hanalei Bay, let me touch on the Christian Fletcher controversy. Allegedly Christian Fletcher exercised his first amendment rights ala Kanye West in front of the entire surf industry at the Billabong XXL Awards on Friday night at the Grove Theater in Anaheim. Now, I wasn't there ( I was but I left after the video highlights) but the surfing industry players were, so this is all second hand & third hand info I'm hearing from friends, surf industry people and from the internet/FaceBook/Twitter etc. etc. But the Fletcher clan, Herbie, Nathan, and Christian gave out the award for the XXL Monster Wave of the year. It was won by a German guy Sebastian Steudtner who lives on Maui. Steudtner is a kite surfer/tow surfer. Well apparently Steudtner can't, according to Christian Fletcher, paddle into waves. Upon opening up the envelop to announce Steudtner the winner, Fletcher said the following (more or less depending on whose version of the incident you believe) "the f-ing German who can't paddle won… f-ing guy can't even paddle." Fletcher then threw the winning envelope on the floor, telling Steudtner he "doesn't know how to surf or paddle", plus a few other digs, all while the poor guy had to step up on stage and deal with the train wreck. Again this is second hand, as-told-to me info. Maybe I'm getting this all wrong? Maybe Fletcher didn't say any of this stuff? The particulars of what exactly was said doesn't mar the fact that it was not a classy move. It was ugly. It is all on video, and video doesn't lie.
This wasn't the "Paddle-in" category. It was the "Monster Wave of the Year" category. This was a Monster Wave (see below) and the 'f-ing German' accomplished everything according to the rules. Fletcher was stoic in his moment of classlessness. Steudtner apparently handled it okay, but the audience was in disbelief, from what I've been told. More than a few people have expressed utter disgust at the Fletcher remarks and actions. Probably not a good way to extend his legacy. Dennis Rodman was a hell of of a defender and a rebounder, but the masses don't remember him that way. Looks as if Fletcher may have the same PR peeps. Sort of sad, but only if you care about Christian Fletcher. I don't know him and have no desire to know him. I have interviewed Herbie and found him to be a very sensitive, thoughtful individual. Oh by the way, most people with half a brain don't care if other people are so-called 'good surfers' or 'pro surfers'. People are impressed by kindness, consideration and classiness. Maybe Christian Fletcher will apologize. I think that would be a pretty classy move. And for the record, the wave that Steudtner rode was not a 'paddle-able' wave. Just saying.

The winner, on a wave much larger than anything either myself or Christian Fletcher has ever ridden. Give him his moment, according to the judges, he deserves it.
Now on to something that is impressive. Check out this great interview with Jim Rawlinson, AKA Shark Rider, by my radio host co-hort Scott Mijares on Hawaiian public access radio. Surf Stories on KKCR. Joining Scott Mijares in the studio was Larry Bertleman, Marine Biologist, Terry Lilly, and Songwriter/ Musician Allan Thomas:

11 Comments
:2010 xxl, billaong xxl, Christian Fletcher, german kite surfer, hanalei bay, hitler, kanye West, kauai, nazi, shark attack, xxl, xxl awards
more...